Professional Picture Hanging Sydney
Are you looking for the most efficient, streamlined, and professional picture hangers Sydney? Well, you've come to the right place. Appropriately named, Professional Picture Hanging are the Sydney picture hanging experts, experienced in all things hanging, framing, installing, and mounting. Whether you need a picture, or an artwork hung, we have the skills, knowledge and passion needed to create the perfect solution. Our exceptional picture hanging Sydney service is suitable for both commercial and residential settings around Sydney.
Whether you're hanging up a family portrait in the home or curating a new collection at a Sydney art gallery, you'll be in safe hands with Professional Picture Hanging, the picture hanging Sydney experts. With us, no job is too big or too small; as a team of passionate artists ourselves, we pride ourselves on providing the straightest, safest, no-fuss service around. With years of experience working in galleries ourselves, we can guarantee we'll find the perfect blend of practicality and aesthetic when hanging your pictures within your chosen space.
We're artists with a passion for well-designed spaces, not a handyman service. And there's an art to the hanging of pictures. Having trouble hanging your pictures? Maybe you don't have the proper equipment to safely hang your picture. Whatever your situation may be, we've got the perfect solution for you. Call the local Sydney picture hanging experts on 0491491029, and we'll be able to hang your pictures in the same day as your enquiry.
Professional Picture Hanging, the best in the business.
Picture & Art Hanging Sydney
As local enthusiasts of the Sydney art scene, we pride ourselves on doing an exceptional job every single time. With us, you can expect your pictures and artworks to be fitted with the right fittings, 100% straight and level when hung, and installed with top of the range screws, so that you'll never have to worry again.
As the expert picture hanging Sydney service, we know exactly how and where to hang your pictures and artworks to experience maximum results. Our extensive experience in art galleries across Sydney means that we can provide detailed advice regarding art placement in order to maximise your space. Our team of professional picture hanging experts can help you choose the right location, height, and environment to hang your art and pictures.
Hanging your picture requires an acknowledgement of the surrounding furniture, colour scheme and personality of the space. Given our artistic background and extensive experience in this space, we can enhance the beauty of your room and the piece itself through proper placement. Our inspiring design options can give your home or business the sense of style it so deserves. Experience it for yourself, today!
Book now for perfectly hung pictures
How Our Picture Hanging Sydney Service Works
Step 1. Submit your enquiry – either give us a call or provide your details below and we'll get back to you ASAP. Once we have information on what's required, we'll provide you with a no-obligation, free quote on our art hanging services in Sydney.
Step 2. We'll come to you and analyse the space and picture before our fine art professionals promptly hang and install your picture or art efficiently.
Step 3. Enjoy! There's nothing quite like a perfectly hung picture that adds to your home or business' aesthetic. Whether you're hanging your family portraits or curating an art exhibition, we're confident that you'll be extremely pleased with our high-quality, mobile picture hanging Sydney service.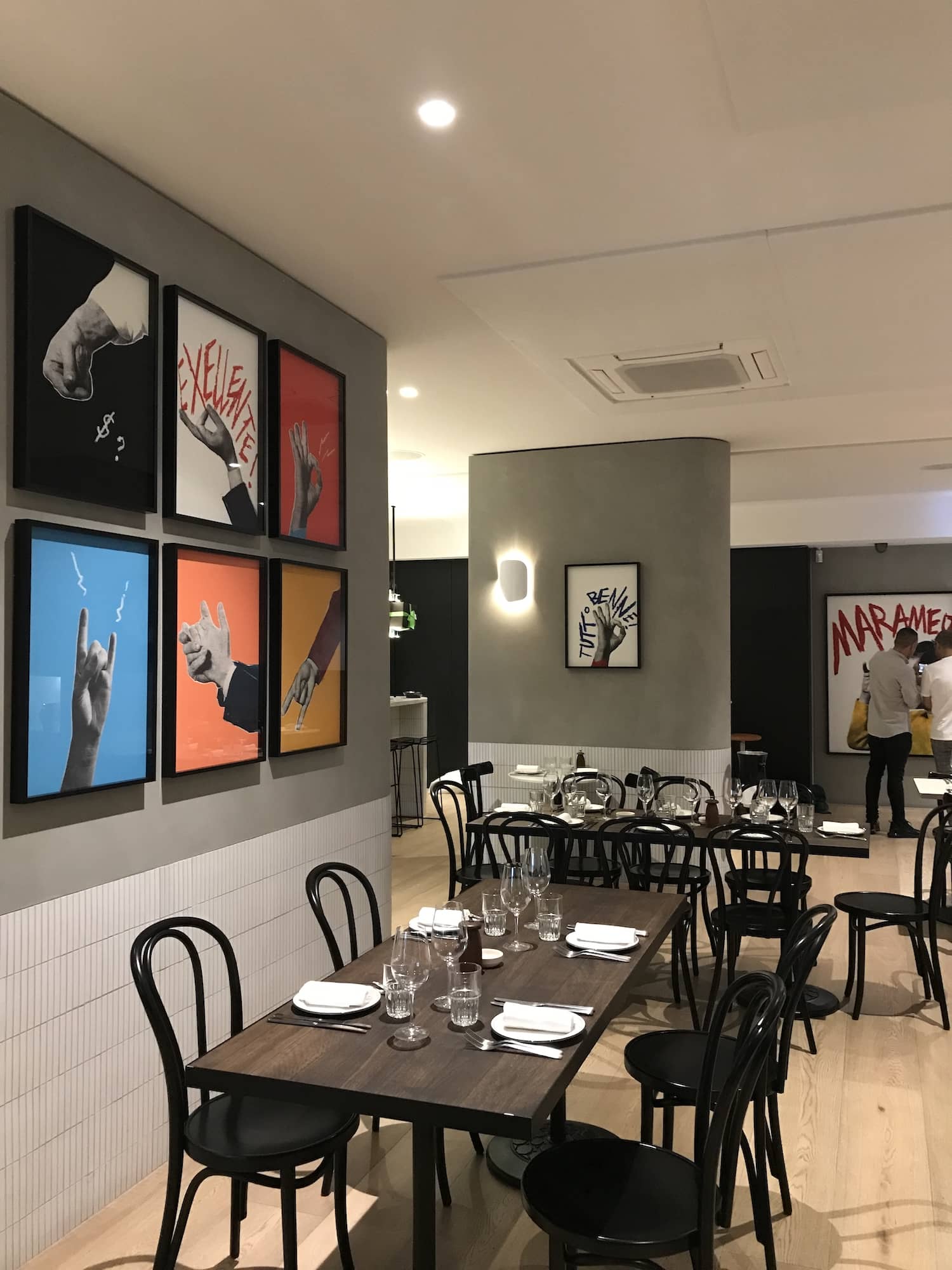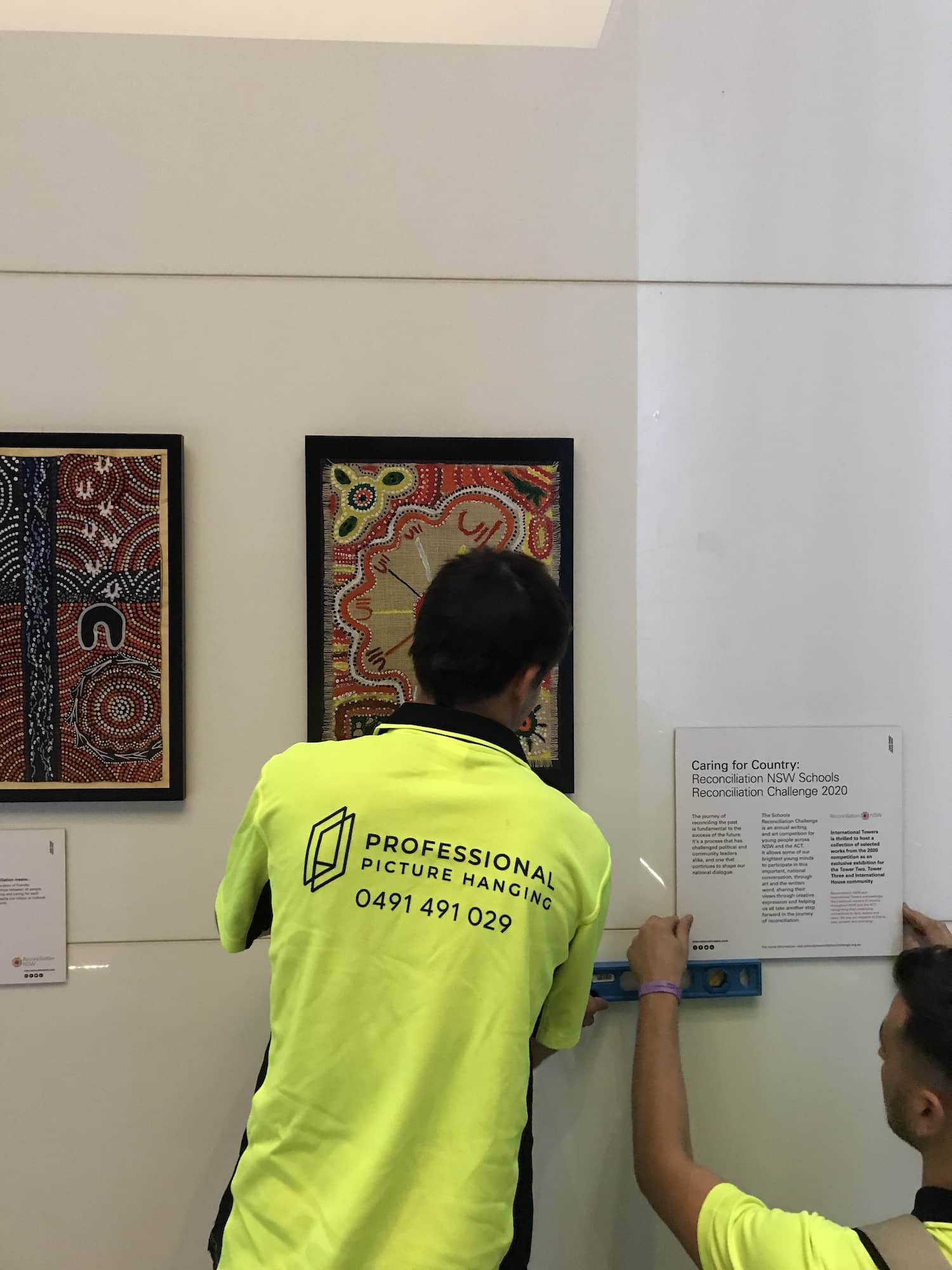 The Best Picture Hangers Sydney
So, what should you expect from our professional picture hanging and art installation Sydney services? Our team will arrive on time, listen to your wishes, and advise as to how you can best maximise both your picture and the surrounding environment. We'll make sure your picture or artwork is perfectly hung to your exact specifications or wants. We're clean, we're tidy, and we use dust catches to ensure there is NO mess left behind.
We're very proud to provide the picture hanging solutions Sydney locals' trust; once we're done, we're confident you'll agree, there's an art to it. If you're not satisfied with the end product, we offer a 100% money-back guarantee. As local enthusiasts of the amazing Sydney art scene, we take complete pride in our work, and love seeing happy customers and perfectly designed end results. When it comes to picture and art installation Sydney, we're the best.
Frequently Asked Questions
How Much Does Your Picture Hanging Sydney Service Cost?
The cost of hanging your pictures or artwork will depend on the size of your picture, transportation requirements and the scope of the project. In saying this, we're competitively priced against other professional art installers in Sydney.
We will be happy to give you a quote upon completion of our contact form, or, if you prefer, we can provide a quote immediately over the phone.
Can You Come and Hang My Pictures Today?
Absolutely! We offer the most seamless, stress-free picture hanging services in Sydney. We do plenty of art installs per day, and most of the time, our team can fit you within the same or next day. Now that's efficiency.
Can You Hang a Heavy Picture on Plaster Board or Uneven Walls?
At Professional Picture Hanging, there's nothing we can't do; we are of the belief that there is a solution for everything. Our professional team of picture hangers in Sydney have years of experience in difficult installations.
What Other Services Do You Offer?
We're pleased to present a range of services, including art installation, art placement, mobile picture framing, mirror hanging, art transportation and more. These services are available for all Sydneysiders!
How Long Will It Take to Hang Pictures in My House?
From avoiding electrical cabling to crumbling walls, there's plenty of things to consider and work around when hanging pictures. As a rough guide, 10 average-sized artworks can be hung per hour. This number will increase or decrease depending on the number of variable factors impeding speed. If you've pre-emptively cleared furniture in the space and have already thought through placement ideas, we'll be able to speed up the hanging time.