Mirror Hanging Melbourne
Are you on the hunt for professional, time-saving mirror hanging Melbourne-wide? Is your mirror especially old, large, or heavy? Or maybe you have an uneven wall or narrow access to your site? Whatever your particular needs, Professional Picture Hanging specialises in all aspects of hanging and installing mirrors, as well as fine art and fabric wall hangings in both commercial and residential settings across Melbourne.
Our team is made up of the best mirror hangers Melbourne locals can rely on and has extensive experience in a range of challenging settings, so you won't need to worry about smashed glass or wasted investments with our team. From mirror hanging in Northcote terraces, to antique mirror installation in the suburbs, to fitting out a commercial property in Toorak, you're in safe hands with our dependable team of seasoned professionals.
Not simply a handyman service, at Professional Picture Hanging, we're proud to be art professionals, and that's reflected in the high-quality service we offer. We take creativity, artistic expression, and design seriously and strive to provide you with the best of our accumulated knowledge. We offer the straightest, safest and most effortless mirror hanging Melbourne services. So, if you're looking for top-quality mirror hanging, call us on 0491 491 029 to get an obligation-free quote.
Whatever the size, shape, weight, age, or value of your mirror, we will treat it with the care it deserves and will ensure its firmly secured with top quality fastenings that won't corrode. Our team of Melbourne professionals will make sure your piece is hung at the best height, angle, and position to show off both your mirror and entire space to its best advantage.
Aesthetic concerns aside, our people have the equipment and experience to make the po-tentially stressful task of installing a mirror as seamless as possible. We're a clean and tidy operation with a unique hanging solution just right for your Melbourne property. We use dust catches to make sure there's zero mess left behind once we've completed the installa-tion. We're so confident you'll be happy with our mirror hanging service, we offer a 100% money-back guarantee if you're not satisfied.
Ready to book your hanging service?
Mirror Hanging Melbourne: How Does it Work?
Step 1. We're happy to provide obligation-free quotes via email or phone. Just fill out the contact form or call our hanging services on 1800 167 394 with as much detail as you can so we can let you know more about pricing.
Step 2. Once you're happy with the quote, we'll come out to assess your space. If everything is in order, we'll hang your mirror on the spot.
Step 3. Enjoy your new mirror! No matter the setting, a well-hung mirror can be a fantastic addi-tion to a home or office. We're confident you'll be happy with the result.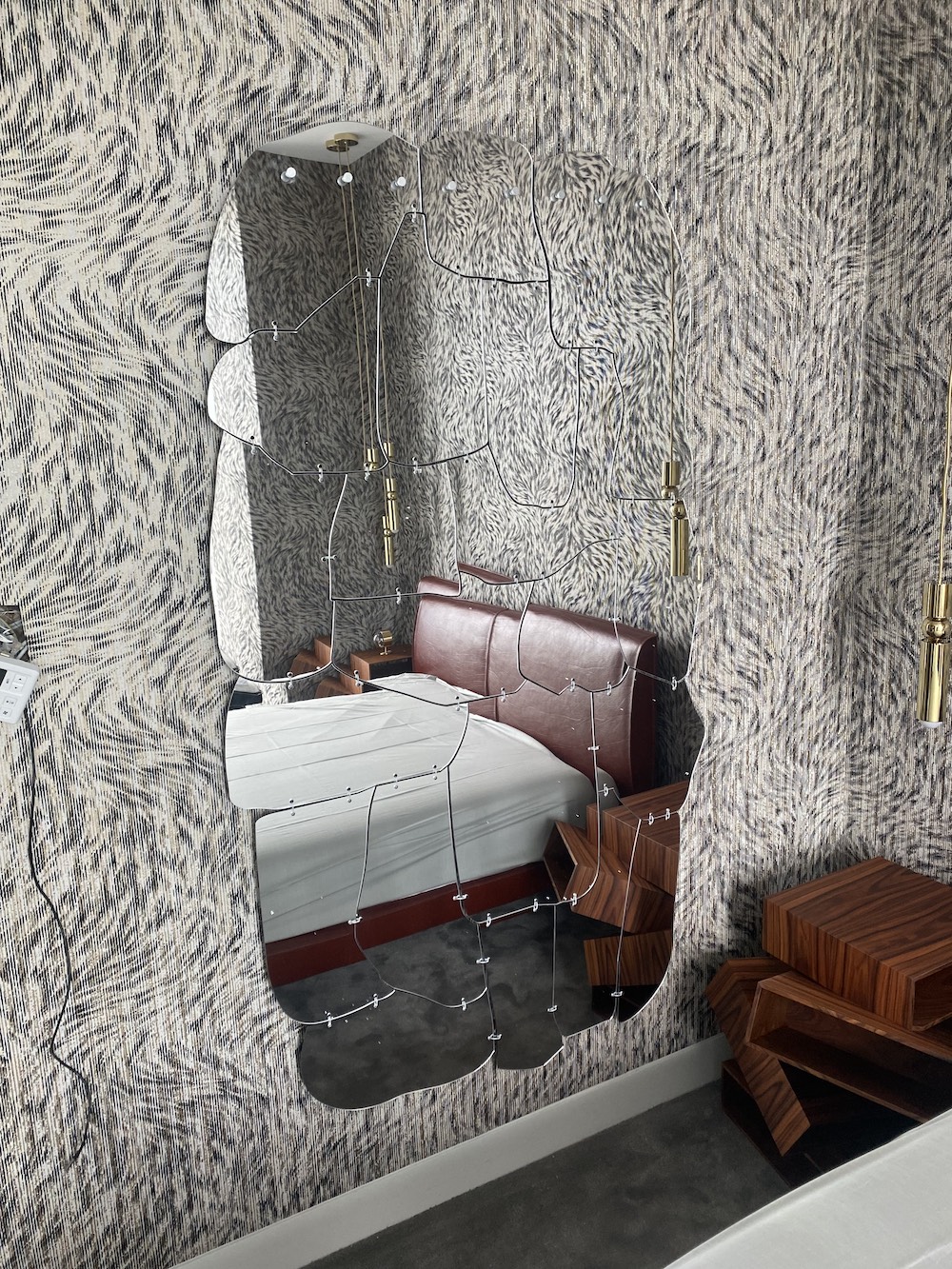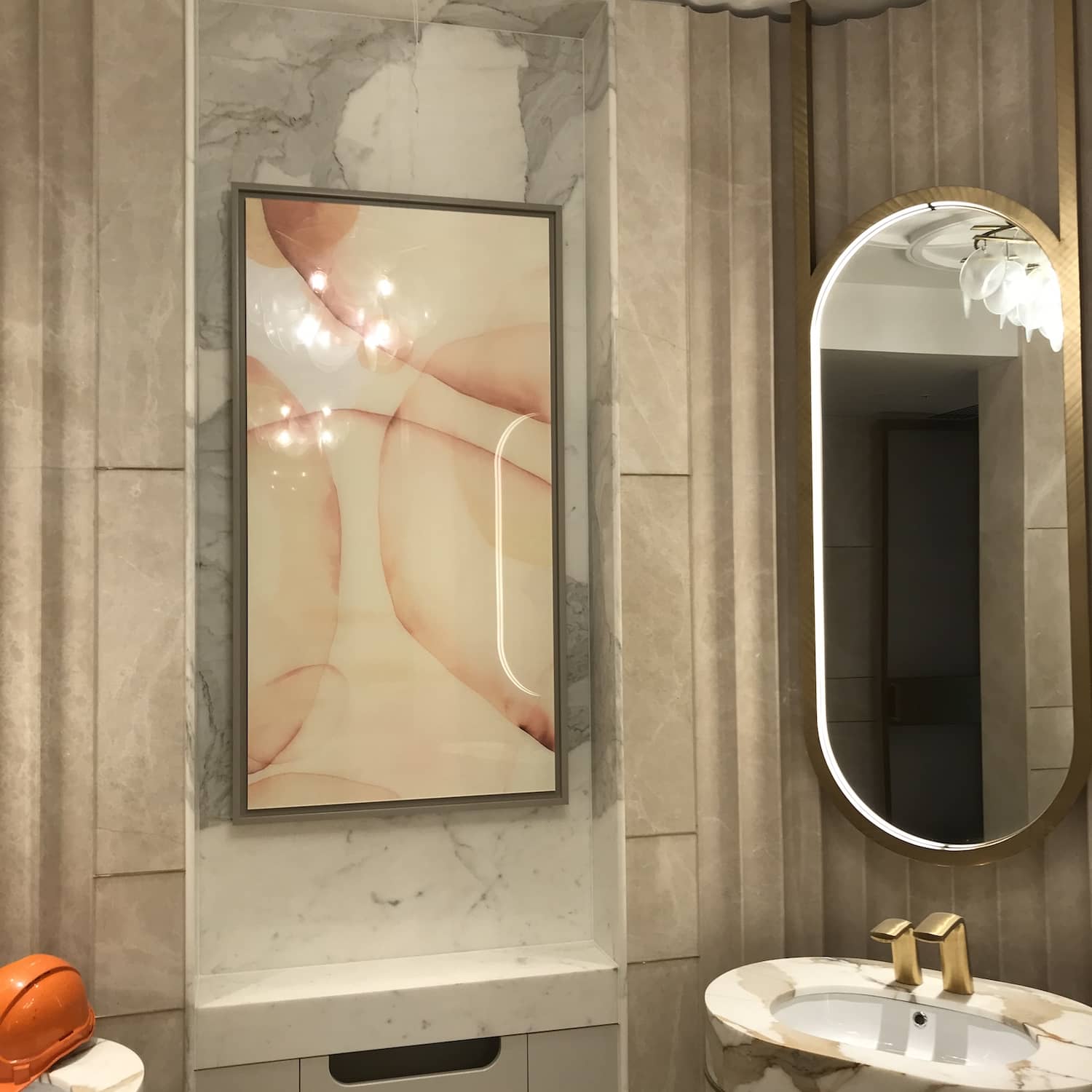 Mirror Installation & Placement
There's an art to installing mirrors well, and it's an art we're well aquatinted with at Professional Picture Hanging. Not only will we take care of the technical side of hanging your mirror with the best materials available, but we're also more than capable of offering advice about the best placement for your piece. At our core, we're a team of art professionals, and as such, we'll gladly offer advice on mirror placement, including the best height, angle, and position to utilise. Our beginnings in art installation has given our team a well-developed sense of light, colour, proportion, space, and orientation that we will generously share to make your space look and feel its best.
Frequently Asked Questions
How Do I Book Professional Mirror Hangers?
It's as easy as filling out the contact form or calling our Melbourne team, to get a quote. The more information you give us, the more accurate the quote will be. Make sure to include your location, the dimensions of your mirror, details about your site, and when you'd like us to come out to you.
How Much is Mirror Hanging Melbourne?
At Professional Picture Hanging, we offer competitively priced art installation and mirror hanging Melbourne-wide. It's worth noting we're not merely a handyman service; we're offering a high-quality, professional service, and this is reflected in the product we offer and our pricing.
Costs will vary according to the size of your project, the number of mirrors you need to be installed, the weight and dimensions of the mirror(s) and if you have transportation requirements.
We're proud to be Melbourne art industry professionals who offer a highly personalised service, so fill out the contact form or call us to find out what we can do for you. All quotes are obligation-free.
I'm On a Budget. Can I Act as Your Assistant Instead of Being Charged for a Second Handler?
Within reason, and if we deem it safe to do so, the yes! We'll happily have you act as an assistant to the mirror hanger.
Can You Hang a Large Mirror on Uneven or Thin Walls?
No problem! We've concocted hanging solutions for just about any wall, whether it's crumbling, uneven, small, or angled. Small terrace in Melbourne City? No problem. Heritage listed property in the suburbs? We've got you sorted! Our hanging services will have your large mirror safely mounted and in the perfect position on your blank plaster wall in no time!
On Average, How Long Does It Take to Install a Mirror?
This all depends on the size and weight of the mirror needing to be hung as well as the condition of the wall where you want it installed. As a rough guide, we can usually install ten average-sized artworks in an hour. If you're after a speedy installation process, it's best to ensure the area is cleared and easy to access before we arrive.
How Quickly Can You Install My Mirror?
We're usually able to offer same-day or next-day hanging services in Melbourne. We do many installations each day and proudly offer a fast and convenient service for mirror installation Melbourne-wide.
Do Professional Picture Hanging Offer Other Services?
We're proud to be art specialists, and as such, offer the best team of professional mirror hangers Melbourne locals can have confidence in. We offer an extensive range of services, including art and mirror installations, picture hanging, mobile framing, and art transportation across Melbourne.