Brisbane Picture Framing
Is that blank wall in your home in desperate need of a beautifully framed picture? Do you find yourself putting it off because you'll undoubtedly have to wait weeks (or even months!) for framing?
Whether it be a photograph of your loved ones, a graduation certificate, or even fine artwork, we've got you covered.
As our name suggests, the leading team at Professional Picture Hanging are experienced picture hangers who live and breathe all things art. We not only offer hanging services but also provide customisable, mobile framing across Brisbane. We'll pick up your photographs, prints, or artworks, take them to our facility for mounting and framing, and then conveniently drop them back to you as soon as they're ready.
Art Framing Brisbane Wide
While you can always opt for a cheap DIY job, there's nothing quite like leaving it to the professionals when it comes to getting your artworks framed.
We take the hassle out of picture framing, offering fast turnaround times and budget-friendly services across Brisbane. You can rest assured knowing that we'll treat your pieces with the highest standard of care. Our frames are state-of-the-art and will protect your picture from sun damage, dampness, and dust to ensure longevity. What's more is, we can provide picture rail installation to ensure your frames are securely hung!
Ready to book your framing service?
How Mobile Brisbane Picture Framing Works:
Step 1. Brisbane picture framing is made easy with a contract form for you to submit an enquiry. Once we've gathered the required information (about your pictures, your location, and your home or business space) we'll give you a free quote with no obligations attached!
Step 2. Professional Picture Hanging in Brisbane offers a pick-up service, so we'll come to you, whether it be your home or business.
Step 3. We'll disappear for a few hours to mount and frame your picture (or pictures), and later that same day, we'll return them to you. Then, all there's left to do is admire your beautifully framed pieces. We offer styling and picture hanging services in Brisbane which you can choose to engage as well.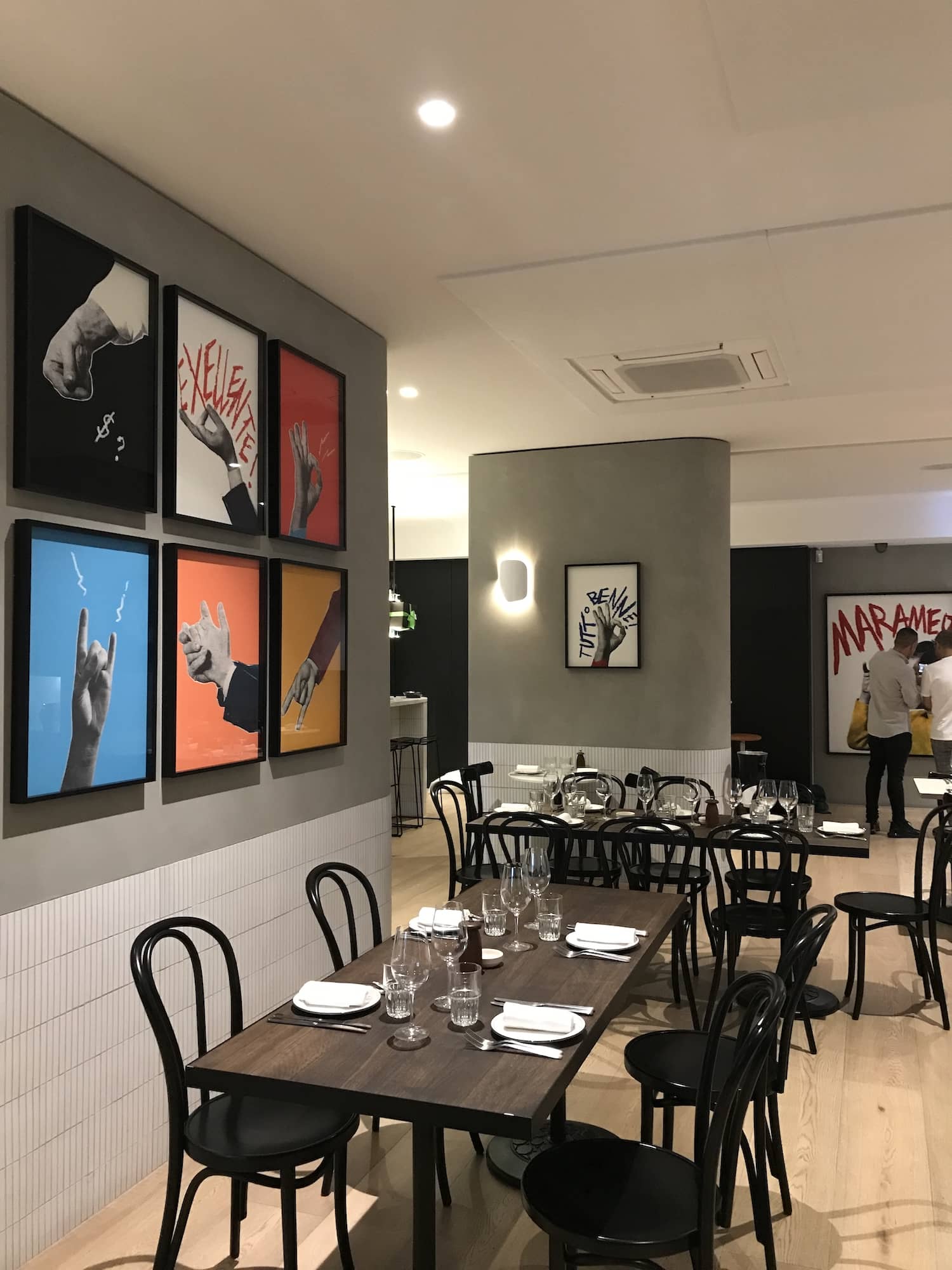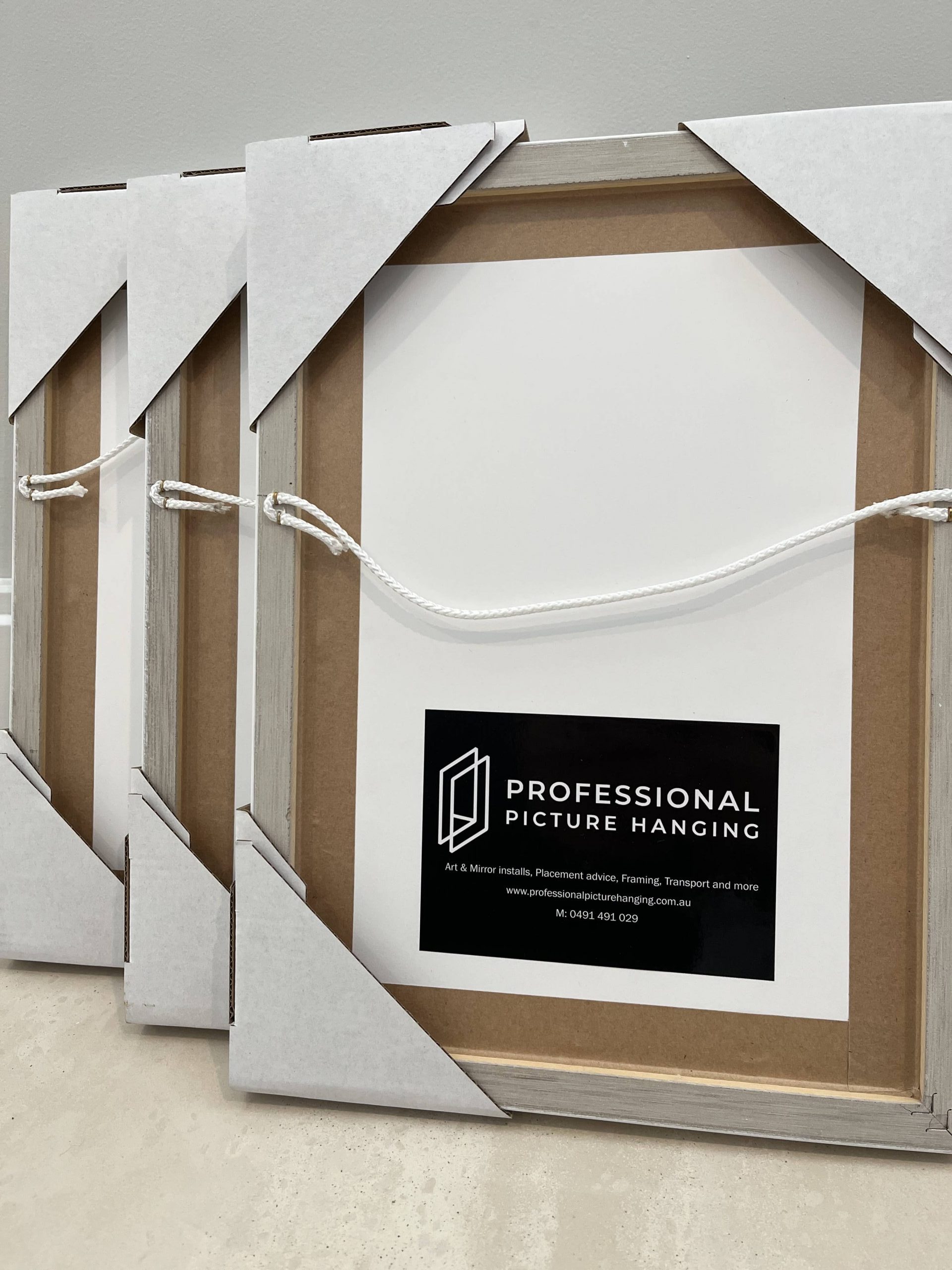 Framing Artworks of All Shapes & Sizes
At Professional Picture Hanging Brisbane, we celebrate all shapes and sizes. Our team loves talking about all things art, so we'll be delighted to share our expertise. Are you wondering what frame will best suit your space? Which mounting board will make your picture pop? We'll be more than happy to provide you with our recommendations.
There's an art to picture framing and not to toot our own horn, but we believe we've mastered it. We'll help you find the perfect frame for your picture. Call in the professionals in Brisbane.
Frequently Asked Questions
Can You Frame My Pictures Today in Brisbane?
Absolutely! On any given day, we're completing jobs all across Brisbane. For the most part, we'll be able to mount, frame, and hang your picture on the same day you make your enquiry.
Our same-day framing services in Brisbane include:
• Free picture framing consultation and advice • Mobile picture framing • A selection of picture frames for you to choose from if needed • Certificate framing • Canvas framing • Posters or print framing • Memorabilia framing • Fine art framing
Can You Fix Broken Picture Frames?
We never want to make promises we can't keep. In most cases, however, we can fix a broken picture frame. Common breakages such as damaged hangers and separated corners are typically easy to mend. Frames with a poor structure, to begin with, are generally more challenging. We will always attempt to fix a broken frame for you, granted it is possible to do so without provoking any further damage.
What Other Services Do You Offer in Brisbane?
We not only offer mounting, framing, and hanging services, we install and style artworks as well as mirrors. We set ourselves aside from our competitors with our all-inclusive services that are first-class and convenient yet still affordable.
How Much Does Brisbane Picture Framing Cost?
Are you looking for cheap picture framing Brisbane? You've come to the right place! Prices depend on the size and shape of your picture, the frame you choose, and the quantity you're looking to frame. Once we've factored everything in, we'll provide you with an obligation-free upfront quote. Our prices are competitive, so you can rest assured knowing that you are getting the best value for your money.
We can provide you with an inclusive quote as soon as you've filled out our contact form. Alternatively, give us a call and we'll give you a quote immediately!
What Payment Do You Require?
We give our customers two options for payment. You can choose to pay immediately, as we process card payments on the spot, or we can send you an invoice for payment within a maximum of 14 days. Please note that a failure to pay within the notice period will result in late fees.
How Do I Book Your Brisbane Picture Framing Services?
It's easy to book the most convenient custom framing Brisbane has to offer. To get started, give us a call on 0491491029, or fill out the contact form at the bottom of this page. The more information you give us, the better! We can offer a more accurate quote if you provide us with the dimensions and weight of your picture (or pictures), the condition of the wall you want them hung on, your location, and what services you're looking to engage with us.
We are experienced in both residential and commercial settings, and no picture or space is too challenging. We have a framing solution for any artwork in any space. No matter how large the picture, how tired the wall is, we'll look after it. We pride ourselves on our punctuality, affordability, and professionalism.
Brisbane Picture Framing has never been so accessible. If you want your picture framed and hung today without lifting a finger, talk to an expert at Professional Picture Hanging Brisbane and give us a call on 0491491029!