Brisbane Mirror Installation
Have you been searching for the best mirror hanging Brisbane-wide? At Professional Picture Hanging, we specialise in all aspects of hanging, installing and mounting mirrors. We offer our exceptional range of services across all Brisbane suburbs, in both commercial and residential settings.
Is your mirror especially large? Or do you have tight and limited access? Or even an uneven wall to work with? Whatever your particular circumstances, our team of experts have extensive experience in a variety of challenging settings, whether you want a single mirror hung or you have a large commercial project. With Professional Picture Hanging, you won't need to worry about smashed glass or a wasted investment; your project is in safe hands with our dependable and skilful team of Brisbane mirror installation professionals.
At Professional Picture Hanging, we're proud art professionals who take creativity, expression, and design seriously. We're not offering a handyman service; we're offering a high-quality service that you can rely on to deliver the straightest, safest and easiest mirror installation available. So, if you're looking for gold-standard Brisbane mirror installation, call us on 0491 491 029 to get an obligation-free quote for your project.
Whether your mirror is antique or brand new, large or small, heavy or light, we will treat it with the care it deserves, ensuring it's securely installed with top of the range screws. Our Brisbane team of seasoned mirror installation professionals have the equipment and know-how to take the stress out of hanging your mirror at the best height, angle, and position to show it off to its best advantage.
There's no mirror too large, wall too crooked, or hallway too precarious for our team. We're clean, tidy, and we're confident we'll provide the best hanging service you've ever had! We use dust catches to ensure there's zero mess left behind when we leave. We're so sure you'll be happy with our mirror hanging service, we offer a 100% money-back guarantee if you're not satisfied.
Ready to book your hanging service?
Mirror Hanging Brisbane: How Does it Work?
Step 1. Use the contact form below or give us a call on 0491 491 029 to discuss your mirror hanging needs. Once we have a better idea of what you require, we'll provide an obligation-free quote for free.
Step 2. We'll come out to your home or office to assess the space, and if everything looks good, we'll hang your mirror safely there and then.
Step 3. Relax and enjoy your new mirror! No matter if at home or work, the perfectly hung mirror can be the perfect finishing touch in any space. We're confident you'll be pleased with the result.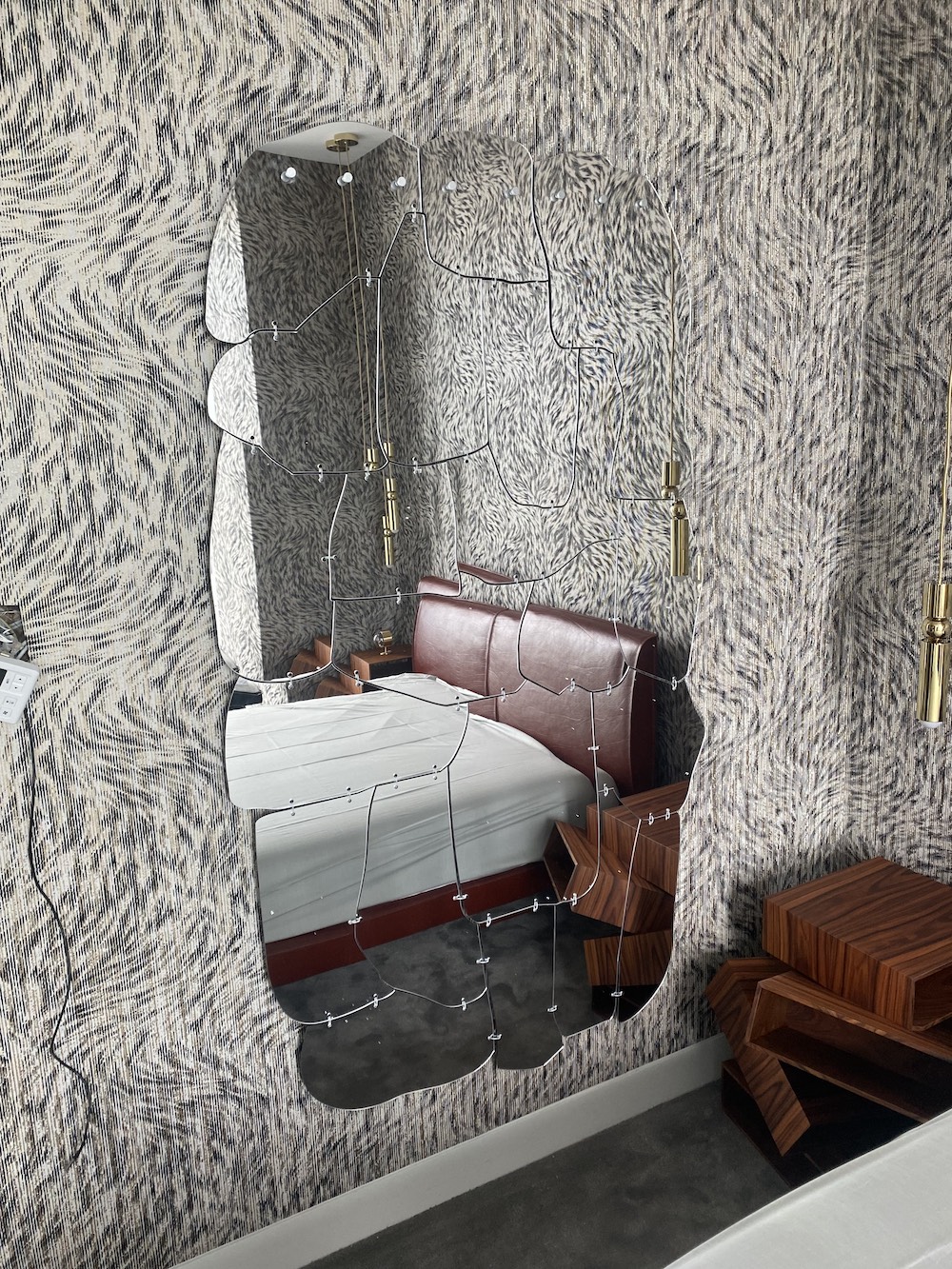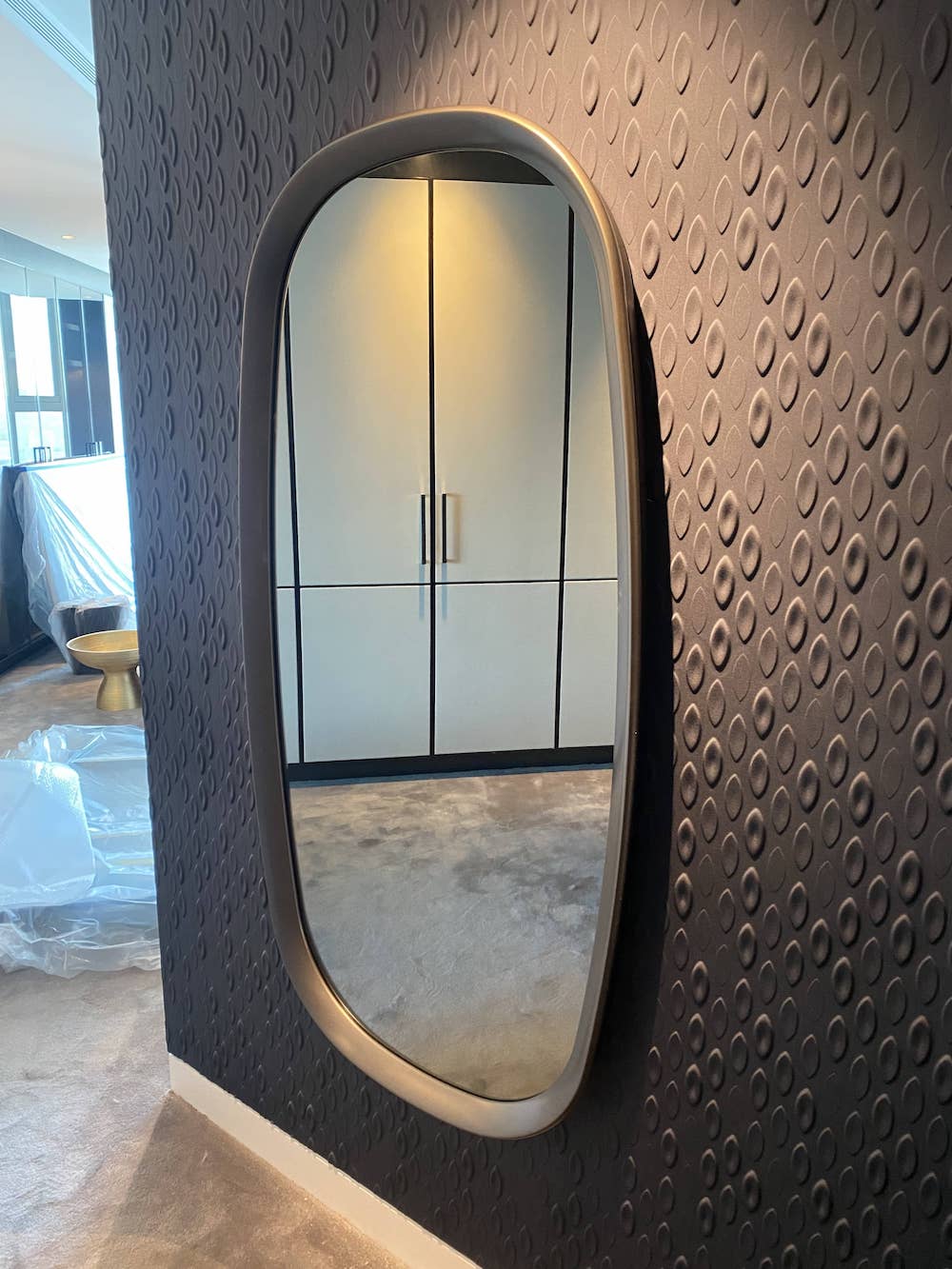 Mirror Installation & Placement Advice
Not only will we look after all the technical aspects of hanging your mirror, but as art professionals, our experienced Brisbane team will also happily offer advice about mirror placement, including the best height, angle, and position for your mirror. Our background in art installation gives our team a well-developed sense of proportion, light, space, colour, and orientation. At Professional Picture Hanging, we've hung mirrors and installed art in countless settings, including residential and commercial spaces as well as art galleries throughout Australia. Our team will gladly share any expertise they've acquired over time to make your space look and feel the best it possibly can.
Frequently Asked Questions
How Much is Brisbane Mirror Installation?
The cost of our professional services in Brisbane will vary depending on the size of your project, the number of mirrors needing installation, the weight and dimensions of your mir-ror(s) and Brisbane transport requirements.
At Professional Picture Hanging, we're proud to be art industry professionals who offer a highly personalised and tailored service. Our prices are competitive with other professional art installers, but we're not offering a handyman service, which is reflected in our service and prices.
We're more than happy to provide you with a free quote if you fill our contact form below or give us a call.
Can You Hang a Heavy Mirror on Thin, Crumbly or Uneven Walls?
Yes! We absolutely can. We've come up with a hanging solution for almost any wall, irrelevant of its condition, size or angle.
I'm On a Budget. Can I Act as Your Assistant Instead of Being Charged for a Second Handler?
Within reason, and if we deem it safe to do so, the yes! We'll happily have you act as an assistant to the mirror hanger.
How Long Does It Take to Hang a Mirror?
How long it takes to install your mirror will depend on the condition of your wall and the size and weight of the mirror needing to be hung. As a rough guide, ten average-sized art-works can be hung per hour. If you're keen to speed up the process, make sure you clear the furniture from the area before our team arrives.
Do You Offer Same Day Mirror Installation in Brisbane?
Absolutely! We offer the quickest and most convenient mirror hanging Brisbane-wide. We do lots of installations every day, and usually, we can fit you in on the same day, or possibly the next. We service all of Brisbane, the Sunshine Coast and the Gold Coast.
How Do I Book Professional Mirror Hanging Brisbane?
Either fill out the contact form below or call us to get a quote and book a Brisbane mirror installation. The more information you provide us with, the more accurate our quote will be. Make sure to include things like your location, the size and weight of your mirror, details about your site, and where and when you'd like it hung.
What Other Services Do Professional Picture Hanging Offer in Brisbane?
At Professional Picture Hanging, we offer an extensive range of services across Brisbane, including art and mirror hanging, art placement, mobile picture framing, and art transportation. We offer these services across Sydney, Melbourne and Brisbane.