Expert Mobile Framing
After picture framing nearby? We've got you sorted. Here at Professional Picture Hanging, our extensive range of services extends to leading mobile framing services across Sydney, Melbourne, and Brisbane.
The Professional Picture framing services take the hassle out of getting your pictures and fine art mounted and framed. Say goodbye to the inconvenience of trying to find a trusted framing workshop or frantically Googling "picture framing near me" – not to mention the time wasted taking your artwork out and potentially damaging it on the way! Stretched canvases are part of the past. Our mobile and custom framing services mean that we come out to you, securely mount and frame your pictures, and safely transport them back to you once they're all done.
What's more, if you're looking to make a real impact, you can then book our hanging or picture rail installation service. After all – we are the professionals!
Call in the Professionals
Our experience in the gallery, hanging and artwork installation industry means that our professional technicians provide the leading framing services available in Australia. We treat each picture, artwork, or personal photograph, with the utmost care; taking pride in making sure your pieces are securely mounted in the perfect frame.
Offering Australian owned mobile framing across our service area means that we're able to keep the costs competitive, and the turnaround time fast.
Ready to book your framing service?
How Does It Work?
Step 1. Submit your enquiry – either give us a call or leave your details below and we'll get back to you. Once we have a bit of information on what's required, we'll provide you with a free, no-obligation quote on the custom framing service.
Step 2. We'll come and collect the picture that needs framing, so you don't have to worry about a thing! Our prompt mobile framing service will have it back to you in a perfect frame in no time, safely delivered by our highest quality fine art removalists.
Step 3. Enjoy! There's nothing quite like a perfectly framed picture. Whether you're framing your family portraits or curating a fine art exhibition, we're confident that you'll be extremely pleased with our high-quality, mobile and custom framing services.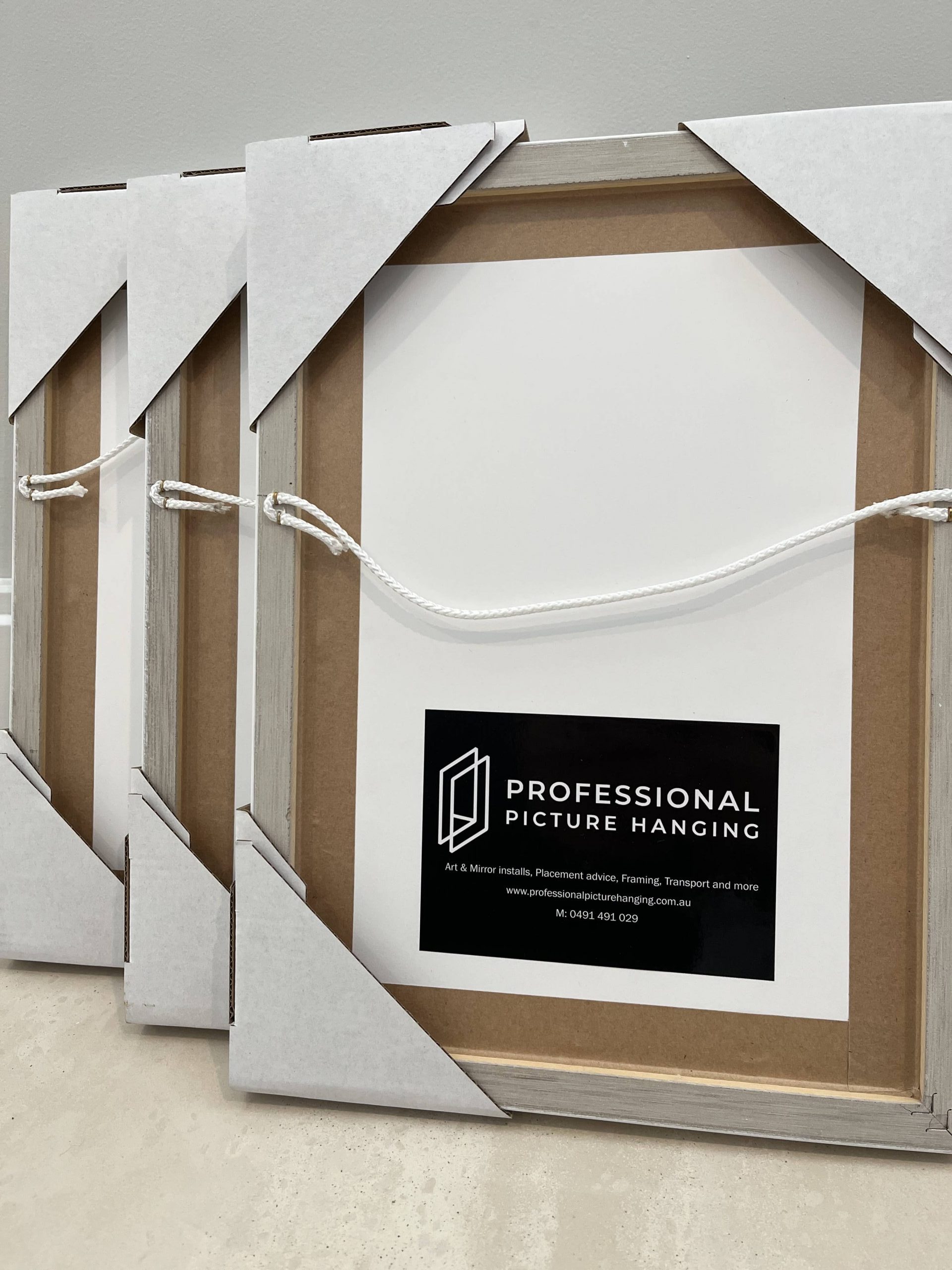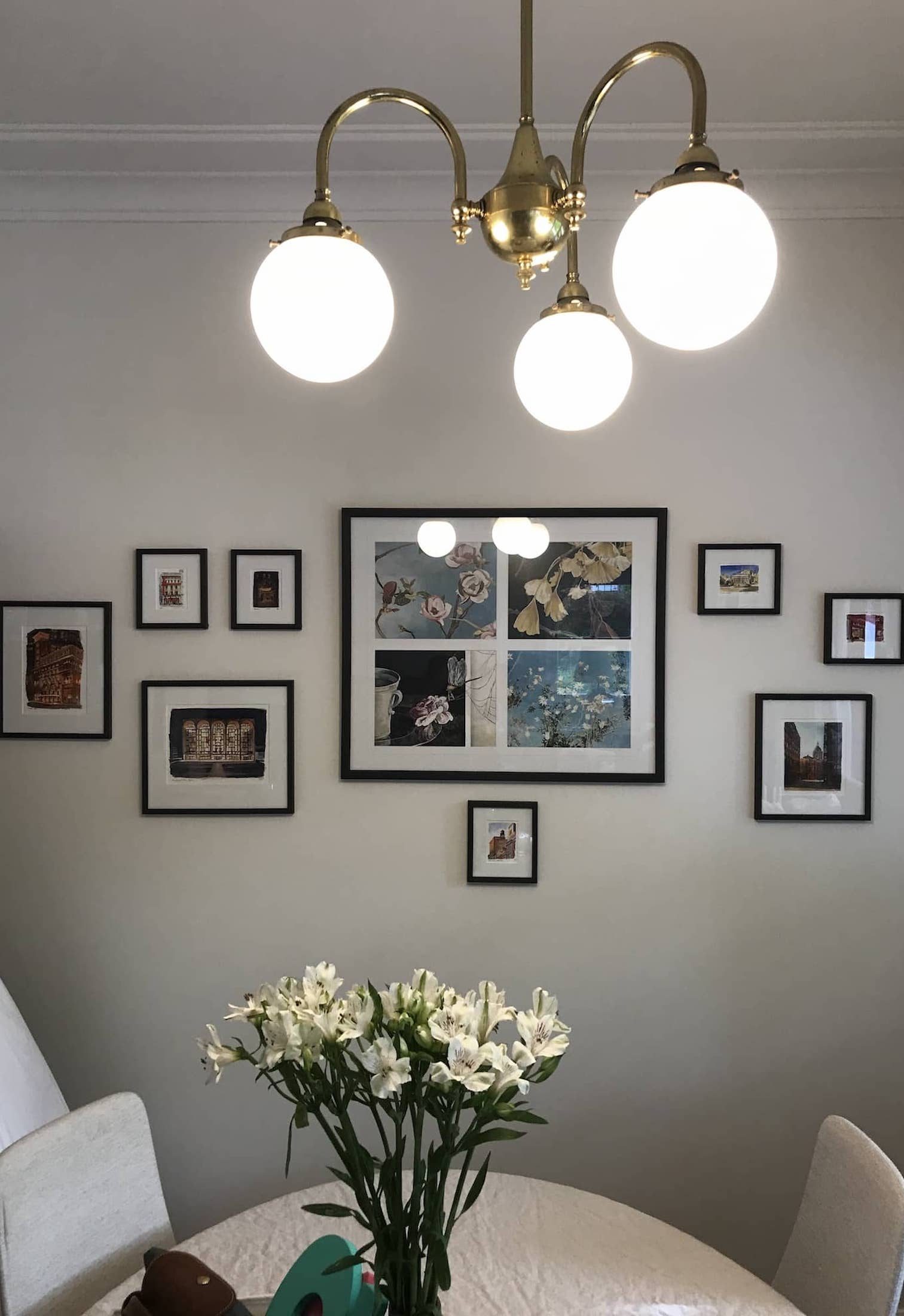 Framing Pictures of All Shapes & Sizes
Professional Picture Hangers provide the best mobile picture framing in Australia. Instead of putting prints directly on the wall of your pool room for a finishing touch, get the highest quality, ready made or custom framed prints with PPH. We can mount, frame and style any photo, any artwork, or any memory that you wish to immortalise in your desired space. There is a perfect frame for every picture.
Depending on the type of image you wish to frame, it's likely that there's a specific type of ready made frame that best suits the dimensions and characteristics of the image. Picture frames, for example, can be made to display your family portraits or treasured artworks perfectly and reliably, without the threat of damage. We can also add in extra backings or glass for that extra level of protection that'll take away any residual stress from the process. We offer custom picture frames to perfectly fit any shape or layout a chosen custom picture has, turning it into a timeless keepsake. Whether you're looking to create a photo album or collage, we can help you frame your memories in a stylish, dependable and perfect frame.
Frequently Asked Questions
How Much Does the Mobile Picture Framing Service Cost?
The cost of having your picture, canvas or artworks framed will depend on the scope of the project, the size of the pictures and the chosen picture frames. Please also understand we are art industry professionals, not a handyman service. With Professional Picture Hanging you don't end up with stretched canvas damaging your art. In saying this, our prices are competitively priced compared to other professional art installers across the country.
We're happy to give you a custom framing quote upon completion of our contact form, or, if you prefer, we can provide a quote immediately over the phone. Whether you're just after framing, or are also looking for
affordable picture hanging in Sydney
, Melbourne, or Brisbane - we're here to help!
Can I Get Same Day Picture Framing Near Me?

Professional Picture Hanging are able to mount, frame and hang your picture on the same day of your enquiry. How's that for efficiency!

Our same day mobile framing service includes:

• Free picture framing consultation and advice
• Mobile custom picture framing
• A selection of picture frames for you to choose from if needed
• Certificate framing
• Canvas framing
• Posters or print framing
• Memorabilia framing

Let the professionals take the stress away from framing your pictures, artworks, cherished photos, special memorabilia, or certificates. Call in the Australian owned gang from Professional Picture Hanging and experience Sydney, Melbourne, or Brisbane picture framing services that Australians across the country have been raving about.
What Other Services Do You Offer?

Professional Picture Hanging are expert art professionals who have a considerable amount of experience in the styling, custom framing, and handling of art. We're pleased to present an extensive range of services, including picture and art hanging, art placement, mobile custom picture framing, mirror installation, and art transportation. We offer these services from the capital cities of Melbourne, Sydney, and Brisbane!
Can You Fix Broken Picture Frames?

This will depend on the severity of the break, and what in particular is broken. The most common framing failures we see are broken hangers or separated corners. If your custom frame is low quality, it can be very difficult to repair due to the risk of further damage.

In saying this, we're more than happy to take a look at it for you and advise if repair is possible.
What Payment Do You Require?

Payment is required after the custom picture framing, mounting and or installation is completed on the day. We can process card payments with our resources on the day, or send an invoice after completion, to be paid within 14 days.
How Do I Book Your Professional Framing Service?

You can book our mobile framing service through our contact page. When making a booking or requesting a quote, please include your location, how many artworks you need mounted or framed, the rough weight and size of the picture and your wall type. Any other information you believe to be helpful can also be entered on this form. Thank you!

When it comes to mobile and custom picture framing, there's no one better than Professional Picture Hanging. No matter the situation, size, or style of your space, we'll find the perfect solution for you, framing your custom picture with ease and skill before mounting it in a way that will safeguard its longevity within your space. We'll arrive on time, offer competitive pricing, provide great advice, and make the entire process seamless, stress-free, and easy.

No need to jump back on google to find 'picture framing near me', for Sydney, Melbourne or Brisbane picture framing. We're the one stop shop for any and all picture framing or mounting needs. Your art, cherished photos and certificates are safe with us.