Transporting fine art pieces
Looking for an artwork transportation service that you can trust? You've come to the right place! Professional Picture Hanging will get your fine art from A to B - ensuring that it's perfectly cared for, through the entire process.
Acquiring a fine art piece is only the first step in the lengthy and burdening process of having it displayed in your home or place of business. We understand that the thought of organising a framer, an installer, and a stylist can seem daunting- and rightfully so. You shouldn't have to coordinate and book different services that take up to a week at a time. So, with Professional Picture Hanging, you can breathe easy knowing you're engaging an inclusive, door-to-door service that will have your artworks framed, ready, and hung in your space on the same day you submit your enquiry.
At Professional Picture Hanging, we are the experts in handling fine art. We understand the significance of your pieces - whether they are worth their weight in gold or hold sentimental value; we'll ensure your artworks are cared for and protected throughout the process.
Our artwork transport service includes:
• Door to door delivery
• Professional packing/ crating
• Dismantling and installation
• Handling artwork whilst you relocate
We are a domestic branch based in Sydney, Melbourne, and Brisbane. So, if you need artwork transport, picture framing, and hanging services, we can help you today!
How Does it Work?
Step 1. To have your artworks transported, get in touch by giving us a call or submitting an enquiry through our website. Complete an enquiry form and be sure to provide as much information as possible.
Step 2. We'll arrive at your door to pick up your artwork. We'll have the materials to ensure your fragile pieces are treated with care during transit. We package and crate the artwork when necessary to ensure they arrive at our framing warehouse in perfect condition.
Step 3. Depending on the service you wish to have completed, we'll mount and frame your artwork so that it is ready for installation after it has been transported.
Step 4. Your artworks are delivered back to your destination of choice! Now, all there is left to do is enjoy your beautifully installed art pieces.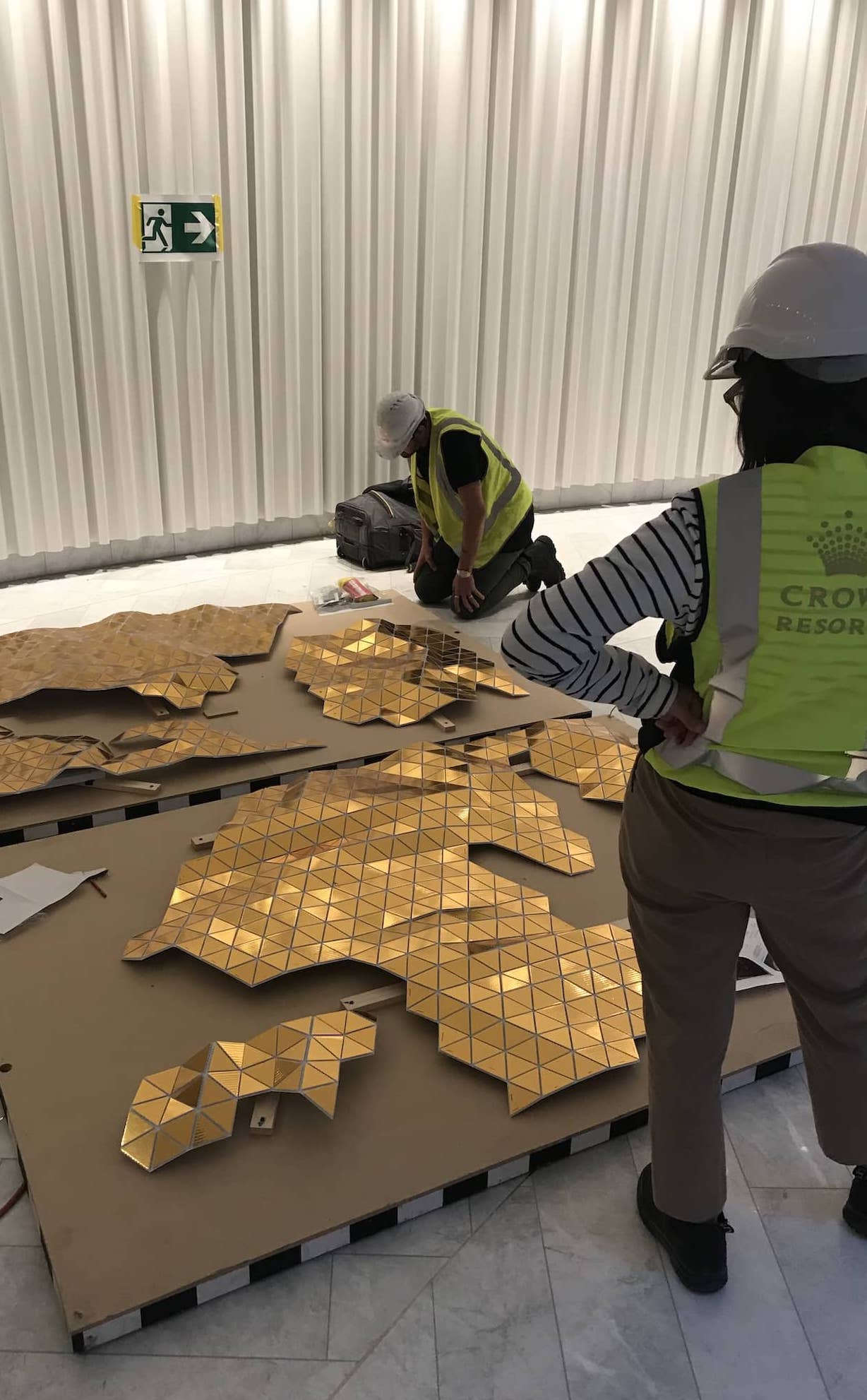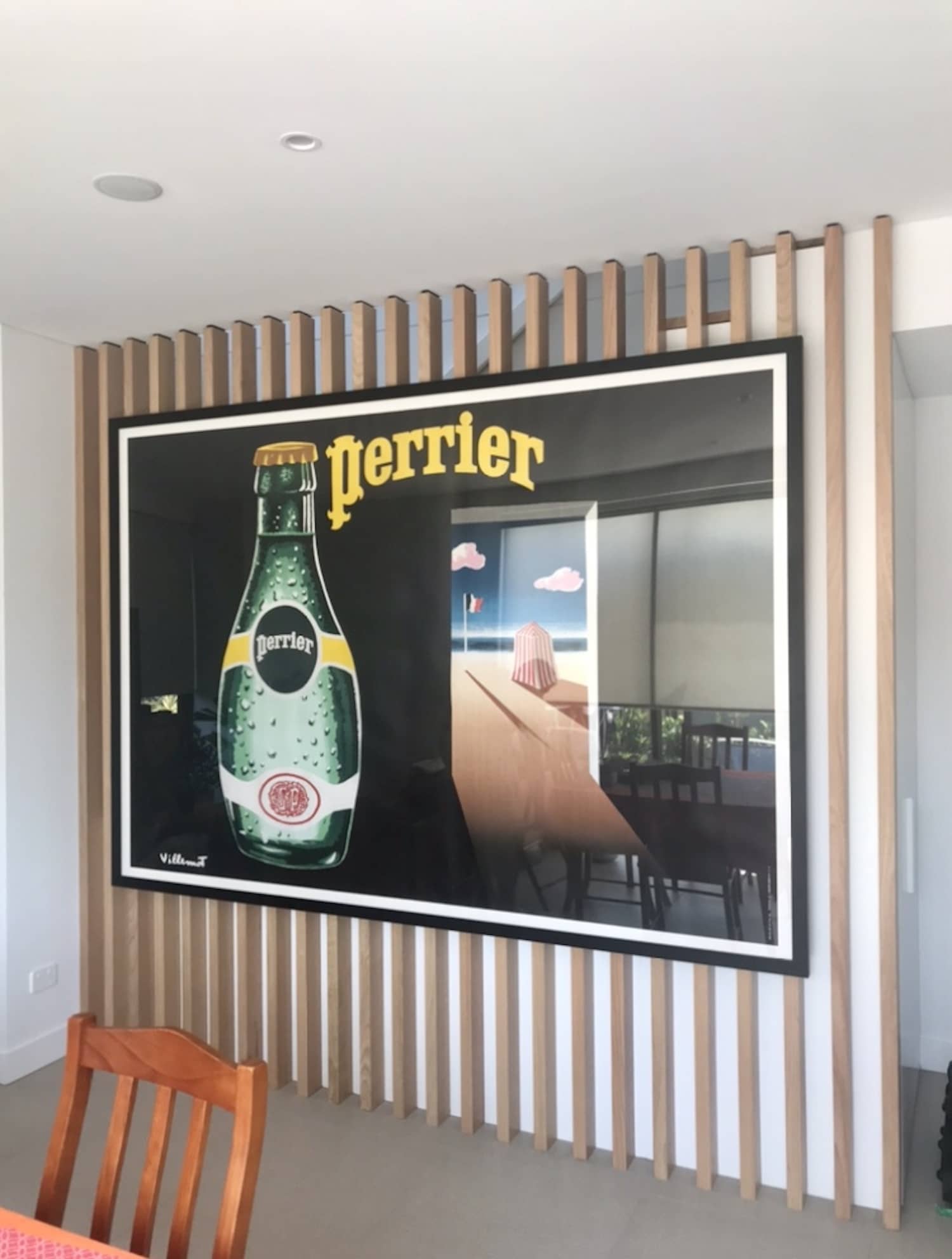 Transporting Artwork of All Shapes and Sizes
You can have peace of mind knowing we always treat our artworks with the highest quality of care throughout the process. At Professional Picture Hanging, the protection of your artwork (or artworks) is paramount.
There is no need to worry about your artwork during delivery. Our team of artwork removalists are experts in coordinating the transportation of fine art. We are well versed in proper handling procedures and how to mitigate the risk posed to delicate art pieces. To ensure your artworks remain safe and secure throughout transit, we package and crate art pieces were necessary to absorb any bumps, shocks, or vibrations throughout the journey. It doesn't matter the size or shape of your art piece, so you can sit back and relax knowing your artwork will be packaged professionally for local shipping, ready to withstand any challenges it may incur on the road.
Frequently Asked Questions
Do You Offer Same Day Pickup and Delivery?

Yes - 90% of the time. We offer Sydney, Melbourne, and Brisbane residents the fastest artwork transport services to metropolitan areas. During the week, we are always completing artwork mounting, framing, installations, and stylings across each city. If you are within the metro area, we can help you today!
How Much Do Your Artwork Removalists Charge?

The cost of artwork transport is dependent on the size and amount of pictures you are looking to have framed and installed, as well as transportation requirements. We take delight in offering so much more than a handyman service. We have an extensive set of skills at our fingertips that is mirrored in our pricing structure.

We are pleased to offer our new clients a free, obligation-free quote. Please submit an enquiry with lots of detail, or give us a call on 0491 491 029 today!
What Payment Do You Require?

Our artwork transportation services are first-class yet cost-effective. Once your artworks have been safely delivered back to you, and only once our services are complete, you can choose to process a card payment on the spot, or we can send you an invoice to be paid within a maximum of 14 days.
What Other Services Do You Offer?

At Professional Picture Hanging, we pride ourselves on our versatility. We service residential and commercial properties, and our services are not limited to fine art transport.

Our same-day services include:

• A free picture framing consultation
• Placement and styling advice
• Mobile picture framing
• A selection of picture frames for you to choose from
• Certificate framing
• Canvas framing
• Posters of print framing
• Memorabilia framing

Our inclusive services are top-tier, convenient, and cost-efficient.
What Locations Do You Service?

Professional Picture Hanging is a domestic branch network. We provide same-day services for the metropolitan areas of Sydney, Melbourne, and Brisbane, but don't worry if you're located in a surrounding suburb. We might not be able to offer our same-day services; however, we can still pick up your artwork and get it back to you mounted, framed, and installed promptly.
How Do I Book Artwork Transport with Professional Picture Hanging?

At Professional Picture Hanging, our shipping services are white glove. Our team are the experts in transporting invaluable art pieces, delivering them door-to-door in premium condition. If you have a fragile artwork or a treasured piece, we'll ship it with sensitivity and with the highest standard of care. We are reliable, punctual, courteous, professional, and we always clean up after ourselves if you engage our installation services.

If you are ready to have your artworks transported, mounted, framed, and installed today, give us a call on 0491 491 029.