Picture Framing Newcastle
Are you in need of a reliable picture framing service in Newcastle? Do you have treasured photos, artworks, and memorabilia that you want to be able to look at every day?
Whether it's a priceless artwork, a sentimental photograph, a graduation certificate, or a poster of your favourite band, we'll frame it for you so you can admire it to your heart's content.
The experts at Professional Picture Hanging are experienced picture hangers who take pride in our customer service and fast response times. We have the best custom framing services in Newcastle. We'll come to your home or business, collect your artwork, and mount and frame it on the same day; all while you sit back and relax or get on with your business! We'll hand the framed pictures back to you, and we can even hang them for you if that's what you require. No stress, no fuss - just beautifully framed pictures.
Art Framing Newcastle Locals Trust
There's nothing like a perfectly aligned artwork hanging on a wall. Our background in framing and artwork installation across Sydney and the country has given us a comprehensive understanding of art and design. Earn the satisfaction of having your own framed pictures by contacting our professionals today. We'll happily provide you with advice on where and how to hang your framed pictures.
If you're looking for Newcastle-wide picture framing services that are efficient, affordable, and reliable, then look no further than Professional Picture Hanging. We'll frame and hang your pictures and brighten up your walls.
Book now for perfectly framed pictures
Our Mobile Framing Services
Step 1. Contact us via our online form or give us a ring. Once you've given us all the necessary information about your framing and hanging requirements, we'll get you an obligation-free quote.
Step 2. We'll come to you, so you don't have to worry about anything except answering the door!
Step 3. It'll take us just a few hours to mount and frame your pictures or artworks. That same day, you can admire your beautifully framed wall adornments.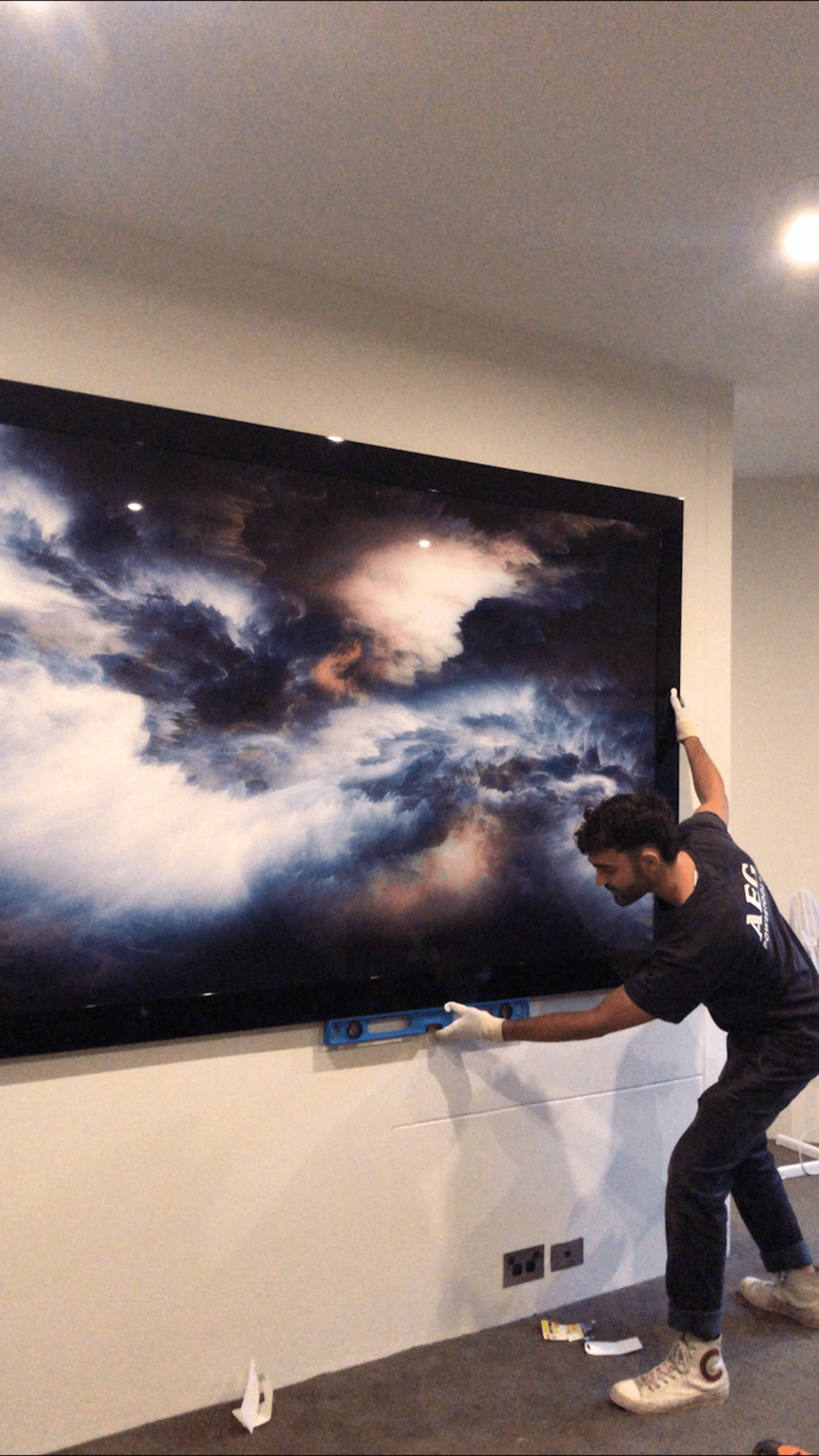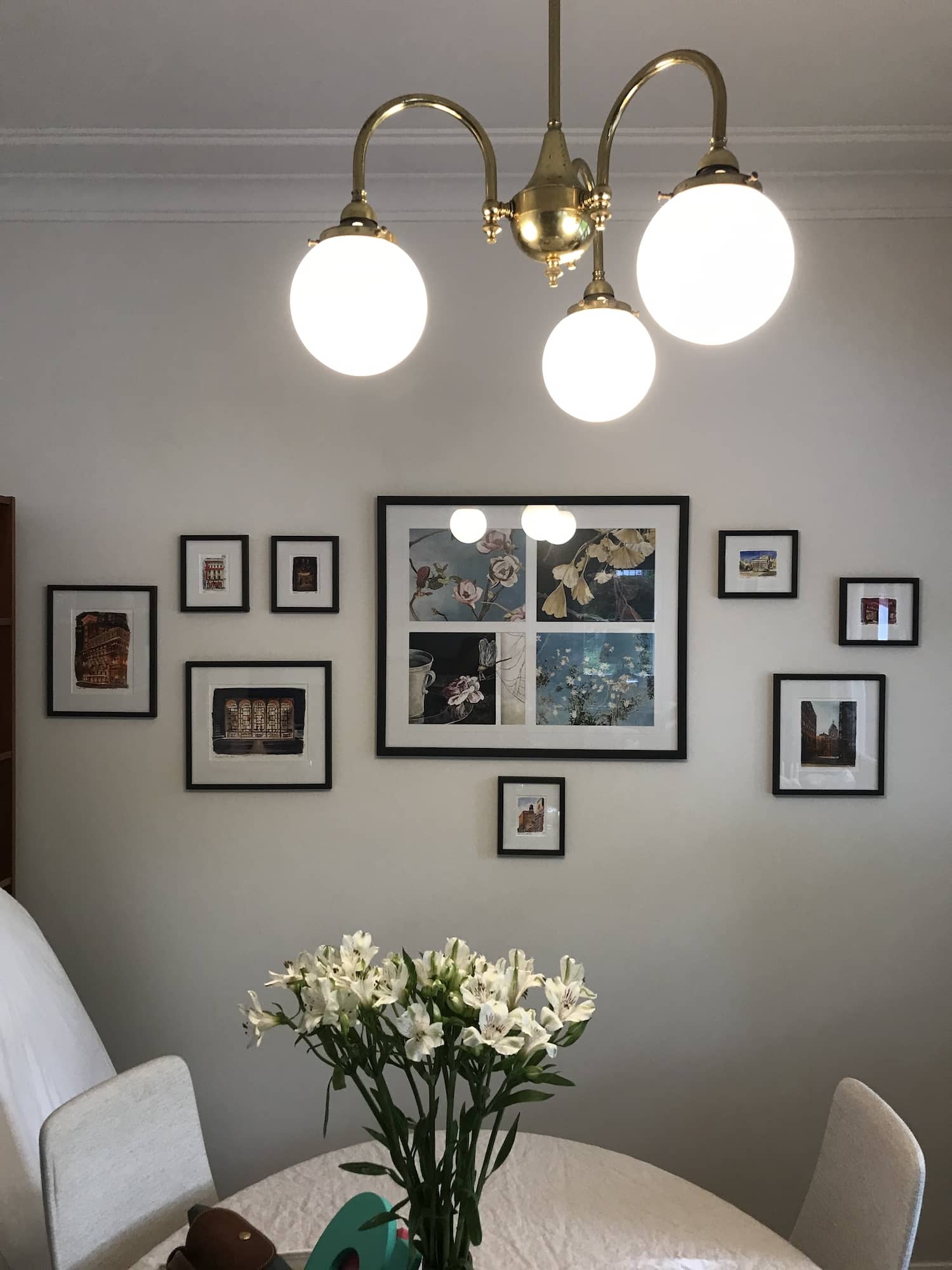 Framing Artworks & Pictures of All Shapes & Sizes
At Professional Picture Hanging, we believe that there is a frame for every picture, artwork, or piece of memorabilia, regardless of its type or size. We mount, frame, and hang your framed items with care, precision, and expertise.
Framing your beloved artworks and pictures protects them from sun damage, dust, dampness, and natural elements. It also displays them so you can admire your items freely and easily. We have solutions for all requirements, so contact us for a free quote, and we'll get to work.
Frequently Asked Questions
How Long Will It Take to Frame My Pictures?
We offer same-day framing — meaning in just a few short hours, we'll have your pictures framed and mounted if need be. We know you're busy, so we'll get in, do our work without disturbing you, and leave you with your framed picture only once you're satisfied with our service. We provide free picture framing consultation and advice and a selection of frames for you to choose from if needed.
What Other Services Do You Offer?
At Professional Picture Hanging, we don't just frame your pictures — we can frame custom prints, certificates, posters, and memorabilia. Anything that's of value to you that can fit in a picture frame, we'll do it for you. In addition, we offer art transportation, mirror hanging,
installation of picture hanging products
, and overall design advice to ensure your home, office, or commercial space looks as good as possible.
Can You Fix Broken Picture Frames?
We don't like to make promises we can't keep, but most of the time, we can fix a picture frame if the breakage is basic enough. If your hanger is damaged or the corners of the frame have come apart, we can probably fix it for you.
How Much Does Picture Framing Cost in Newcastle?
The overall cost of Newcastle picture framing services depends upon many factors, including the size of your item, your chosen frame, and the number of pictures and artworks. If you require an accurate estimate, we can provide you with an obligation-free quote once you complete the contact form. We can also give you a quote on the spot if you give us a call at 0491 491 029.
How Do I Book Your Framing Services in Newcastle?
To start the process, call us or fill in our contact form. Let us know where you are in Newcastle, how many items you want to be framed, how much they weigh, how big they are, and what type of wall you want them hung on. Include as much information as possible so that we can provide you with the most accurate estimate of your costs and time required.
Once we have this information and you decide to engage us, we can come straight to you. Most of the time, we'll be there on the same day. At Professional Picture Hanging, we're adept at framing and hanging all types of pictures and artwork. We're affordable, professional, and punctual, and you can trust us with your valuable artwork and pictures.