Art Transport Brisbane
Need a piece of art moved from Brisbane City to the Gold Coast? We've got you covered.
Professional Picture Hanging makes art transport Brisbane easy. Our expert team have curated a fine art handling practice that is considered and sensitive to the fragility of your pieces. So, when you engage us, you can have peace of mind knowing your art is managed with precision throughout the journey.
We understand how challenging it can be to find an art handler within your local area, one that can promise fast and personable service without sacrificing quality.
With the Professional Picture Hanging team in Brisbane, you can enjoy your private new gallery today with our exemplary art transport services Brisbane-wide.
OUR FINE ART TRANSPORT BRISBANE SERVICES:
• Door to door service
• Professional packing/ crating as required
• Dismantling and installation
• Handling artwork as you relocate
• Same-day delivery (depending on your location)
Whether you're looking to engage our mounting and framing services or you require the safe relocation of your treasured artwork, we've got you covered!
Moving art across Brisbane
At Professional Picture Hanging Brisbane, the protection of your artwork is paramount. Our team have carefully finessed a service that is considered, with proper handling procedures that prevent damage to your art pieces. Before our artwork removalists transport your artwork to our Brisbane framing facility, we ensure careful packaging and crating are necessary to absorb road bumps, shocks, and any vibrations that inevitably occur during transit. We accommodate art of all shapes and sizes, so you can relax knowing our team will transport your pieces across Brisbane with the utmost care.


At Professional Picture Hanging, we know your artworks are priceless and sentimental. So, you can rest assured knowing we'll deliver your pieces to your property in Brisbane, undamaged in their most delicate, original condition. Our Brisbane team provide a bespoke service, taking great care to safely and securely manage your artworks for transportation. If your art is delivered damaged, or you are dissatisfied with our service, we'll refund you with our 100% money-back guarantee.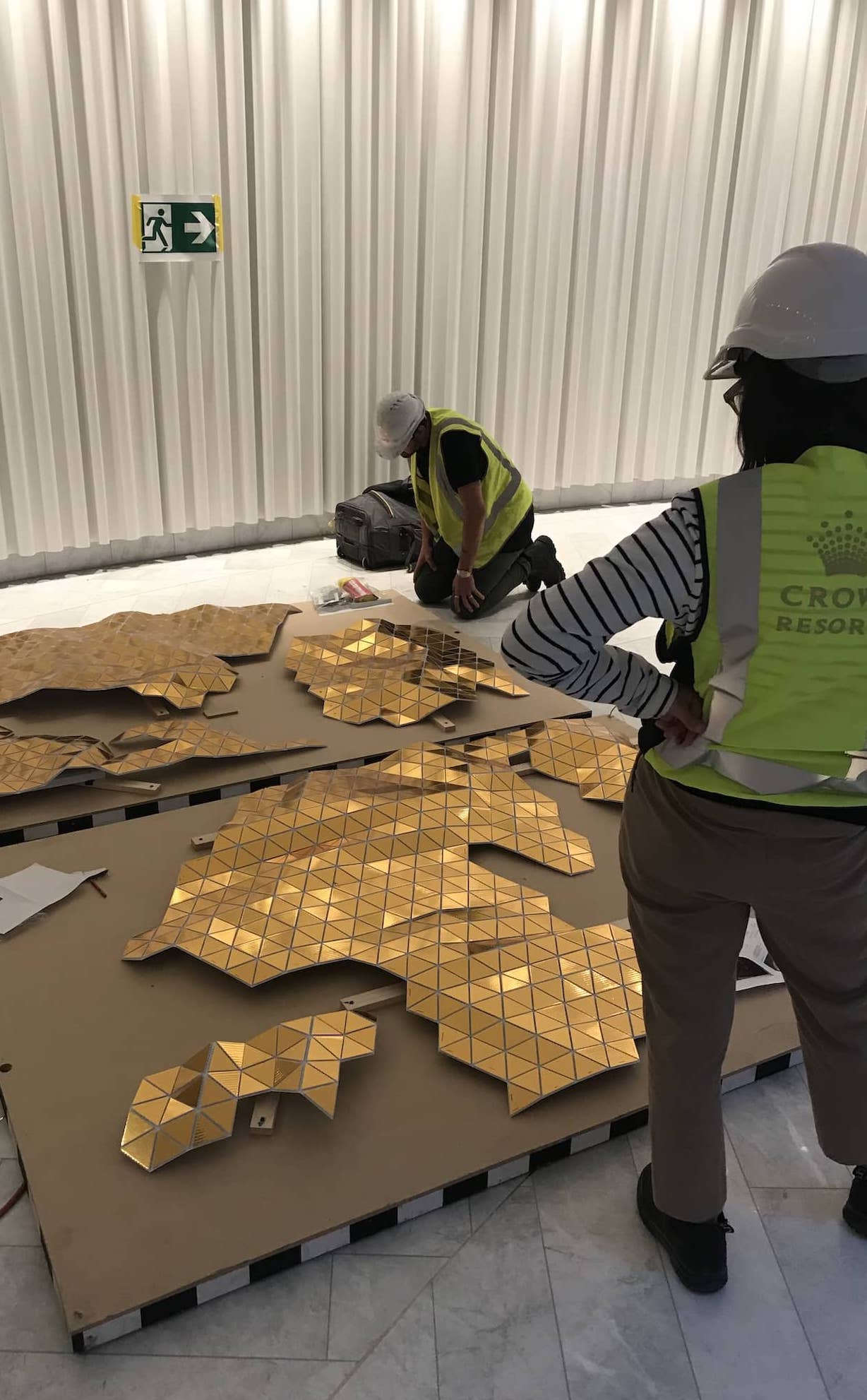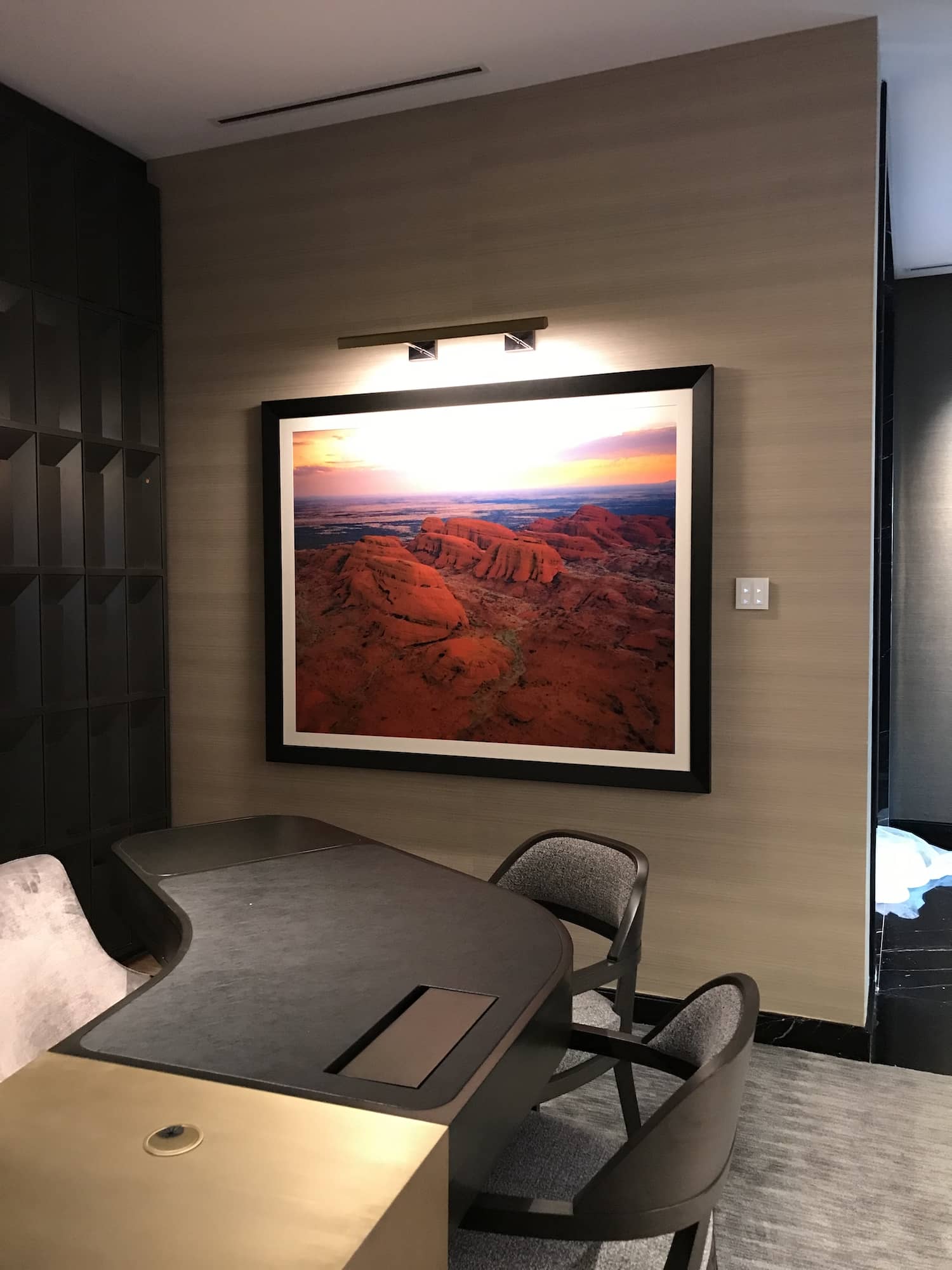 how it works
Step 1. Firstly, speak to our friendly team on 04191491029, and we can provide you with an obligation-free quote and more information specific to your needs. Alternatively, please submit an enquiry through our website with details of your artwork and your location in Brisbane.
Step 2. Our friendly team will arrive to pick up your artwork. We'll bring all the relevant materials to ensure the safety of your artwork with crating and packaging.
Step 3. We deliver your artwork to the right destination! At this stage, you may wish to have your artwork installed or styled by our expert team. We are excited about Brisbane's evolving art scene and utilise this passion within our installation and styling services. Let us find the perfect balance between practicality and aesthetic design for you.
Frequently Asked Questions
Do You Offer Same Day Pickup and Delivery in Brisbane?

Yes - almost always! We offer residents of Brisbane, the Sunshine Coast, and the Gold Coast the fastest artwork transport services within the same day or the next depending on your location and our availability.
How Much Do Your Artwork Removalists Brisbane Charge?

Our prices depend on several factors - transport requirements, and the size and quantity of your artworks, and whether you wish to engage our other framing, installing, and styling services. However, we guarantee a cost-efficient service, no matter how big or small the job!

For our new clients, we are more than happy to provide a quote, free of obligation. Please submit a detailed enquiry through our website, or give our expert Brisbane team a call on 0491 491 029 today!
What Payment Do You Require?

At Professional Picture Hanging, we provide inclusive, dependable, and cost-effective art transportation services in Brisbane. Once your artworks have been safely delivered to you in prime condition, and only once we have completed our services to you, you can choose from two payment options- by card payment processed on the spot, or we can provide an invoice to be paid within 14 days.
What Other Services Do You Offer in Brisbane?

At Professional Picture Hanging, we regard ourselves as so much more than a removalist service. We always have creative solutions, regardless of the scope of the job.

Beyond art transport Brisbane, our services include:

• Picture Framing
• Picture Hanging
• Mirror Placement
• Mirror Hanging

Where in Brisbane Do You Service?

Our expert team at Professional Picture Hanging offer a same-day service for residents of Brisbane, the Sunshine Coast, and the Gold Coast. We're completing installations and shipping services on any given day, so we can likely fit you in on the same day or possibly the next.

Professional Picture Hanging is a domestic branch network based in Brisbane, Melbourne, and Sydney.

For a personalised quote and more information, please give our friendly team a call on 0491 491 029, or submit a detailed enquiry through our website.
How Do I Book Art Transport Brisbane?

The team at Professional Picture Hanging in Brisbane are your go-to specialists for transporting priceless artworks safely. We ensure your art pieces are packaged and shipped with care and consideration. You can expect a qualified, dependable, and prompt team at your doorstep when you engage our services.

If you're looking to have your artworks transported, framed, installed, and styled in Brisbane, submit an enquiry or give our friendly team a call today on 0491 491 029!